The MAS-Pro Oilfield Supply Standard
​
* We will satisfy various customers worldwide from both our distribution centres.
​
* We will maintain our service in Red Deer and Clairmont.
​
* We will supply the best product available while ensuring we fulfill our main objective: SERVICE!

* We will offer competitive pricing and will not compromise the quality of our product we supply.

HEAD OFFICE
​4841-78 ST.
Red Deer, AB T4P 1N5
403-341-5959 (Office)
403-348-5866 (Fax)​​​
As a

SINGLE SOURCE PROVIDER

, we service snubbing and coil units, service and drilling rigs, production testing, fracturing and acidization, wireline, general supply, and manufacturing. ​With knowledgeable and friendly staff, our goal is to provide you with competitive pricing while surpassing your expectations of service. No item is too big or small - if you need it, we will find it!
​Red Deer based, family owned and operated, MAS-Pro Oilfield Supply is committed to satisfying customers world-wide, while giving back to the community we love. ​

​




Grande Prairie Location

​#101 -6902 - 98 Street
Clairmont, AB T8X 5A1​
780-832-9899 (Offfice)
780-831-8099 (Fax)

OFFICE HOURS OF OPERATION:

​MONDAY-FRIDAY 8AM-5PM. ​

​​ON CALL AVAILABLE 24/7​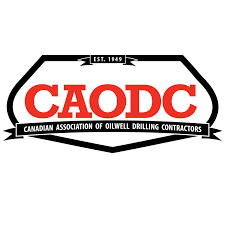 MAS-Pro is proudly part of the CAODC!